LFA, interior design studio in Florence
Luigi Fragola Architects is an interior design studio based in Florence, Italy. Our multidisciplinary team has a fifteen-years history in developing international projects in the fields of hospitality and private residencies that integrate luxury with sustainability.
It is our mission to translate our Clients dreams into reality. We listen and interpret their lifestyle requirements into a practical, beautiful home.​ At every stage, Clients are consulted to ensure they're completely happy with our designs, be it a private residence or a hotel design.
Since its inception, the firm has grown rapidly, developing an impressive array of high-end projects for the hospitality industry and for private residencies. ​Luigi Fragola Architects is now an integrated design and concept firm, with several departments.
With its many years of experience, the team now incorporates a group of 4 architects, an in-house specialist for antiques and an interior designer, a technical design specialist team of 3 as well as a highly qualified external engineering and construction team, and last but not least an important group of the best artisans you can find within Italy.
Interior design and architecture are our main focus.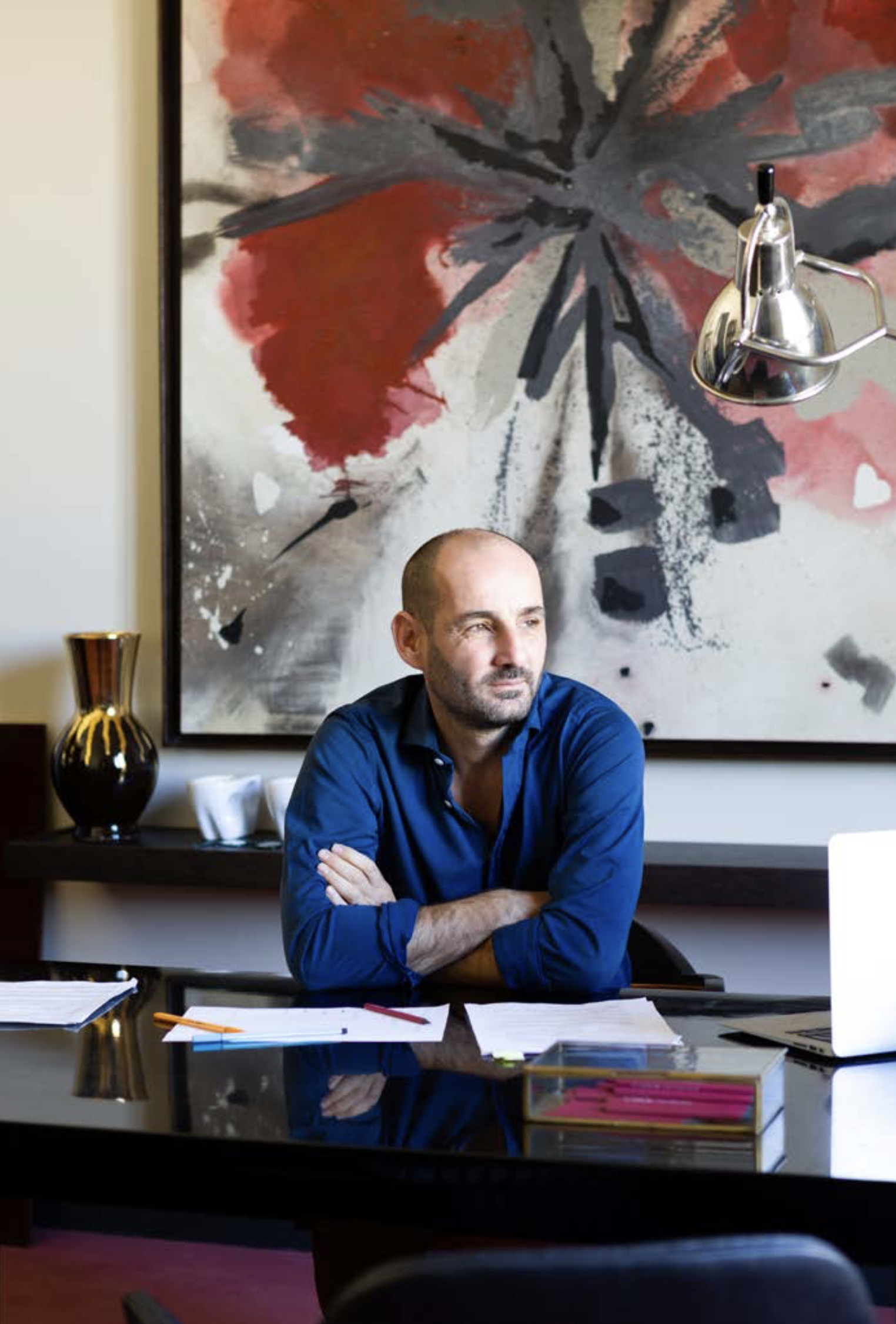 Luigi Fragola, interior designer and architect
Italian interior designer and architect Luigi Fragola has been involved in many different residential as well as hotel design projects, being praised to make them feel like "a home away from home". As a hotel designer he strives to make guests as comfortable as possible, by keeping together design aspects and functionality of the working environment. His designs are an expression of the famous Italian aesthetic.
Luigi studied Communication at the I.E.D. in Rome before moving to Florence, where he graduated in Architecture. His first work experience at Yoox.com let him acquire organization skills, as well as passion for web and technology.
Then, he returned to Florence and started to work with the architect Michele Bönan, supervising local projects and cooperating in the realization of important foreign commissions.
In 2005, he established Luigi Fragola Architects, an interior design studio, through which he collected his first successes and which he has since used as platform for his many projects in numerous areas of the architecture and interior design fields.
His desire to innovate has driven him to conduct ongoing research into new materials and state-of-the-art technological solutions. His passion for wood and dedication to the environment have become key elements of his architectural approach, which has seen him win a major commission for the creation of eco-sustainable wooden buildings.